You are currently browsing the category archive for the 'Needle Felting' category.
I had been doing a lot of the little "ragdoll" girls with crazy hairs…but wanted a proper doll with pose-able arms and legs. So I tried wrapping floral wire with lace weight yarn…I ended up loving them….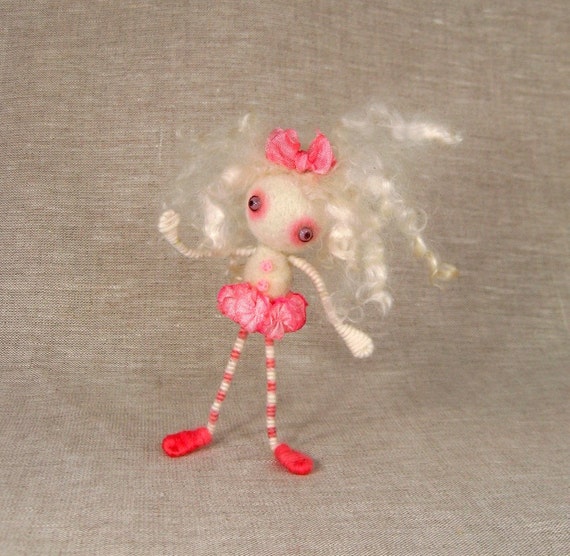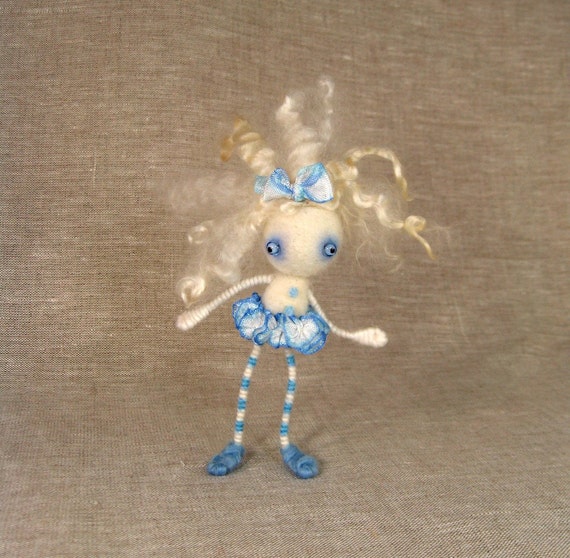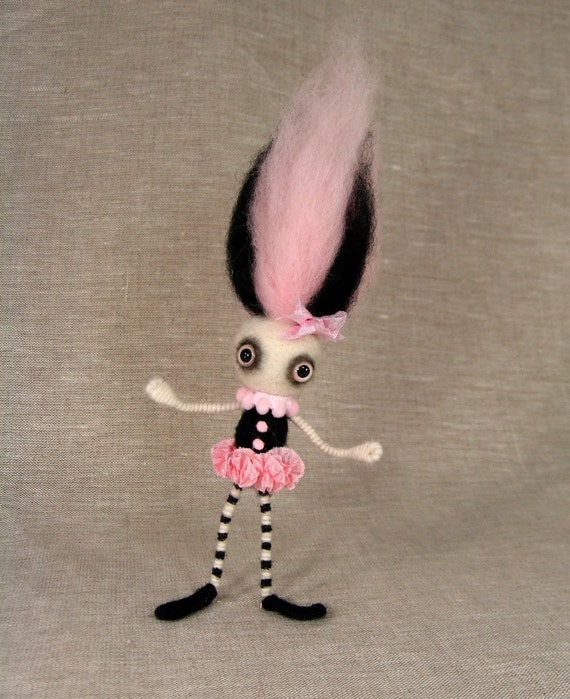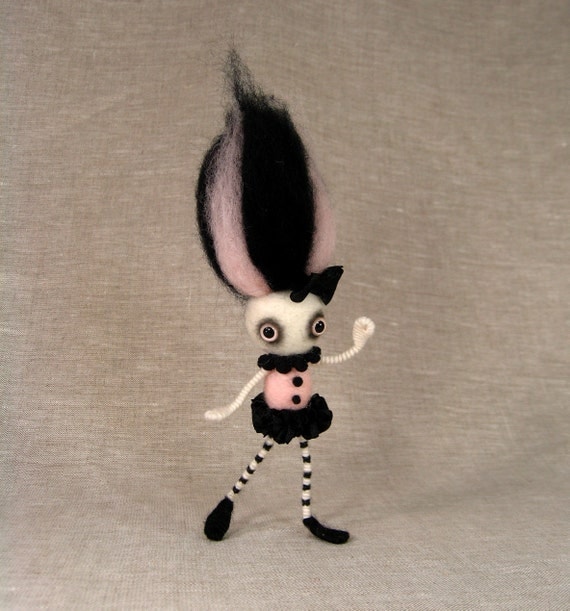 Mab Graves, ah the great Mab Graves…and I have produced series number three of  our Vampoodles collaboration. There were 20 in this edition…the little felted poodle, by me, and Mab's precious and amazing teeny tiny cameo necklace…painted with a one-haired brush and a magnifying glass.
Here are a few pics:
It's been my dream for such a long time to make a Humpty Dumpty. I finally decided now is the time. I started him about TWO months ago, and the basic egg was done and sculpted in felt for a while as I tried to come up with the best way to do his hands and outfit. It was a challenge, but I'm pretty happy with him.
He has all wool felted egg, face, legs and arms/hands. His shoes were store-bought (!). I used Irish linen for his shirt, all hand sewn, and an amazing rayon velvet in royal blue for his short pants.  He has 3 gold buttons, and a very happy smile. As he sits here on my piano, he almost looks like he will start talking to me.
Here he is, moving backward in time:
Again this year I was invited to submit two pieces to Rivet Gallery, for the Stuff This holiday show of plush works.
I made a pair of holiday bunny ornaments in mohair and needle felting…I kind of loved them….